365 YOUTH CONVENTION
Friday, November 8th, 2019 – Sunday, November 10th, 2019
365 Youth Convention is an annual gathering of students and leaders from across the state of Indiana who come together for a weekend of worship, community, fun, and so much more that is all focused on following Jesus every day of our lives, 365.
WHO IS IT FOR?
365 is for Youth in grades 7-12.
WHERE DO WE STAY?
We all get to stay at the Westin hotel, downtown Indy!
WHAT DO I BRING?
1. Toiletries

2. Warm clothes and walking shoes for walking around downtown.

3. Bible and notebook

4. Money for 4 meals (please eat dinner Friday before arriving) & offering

5. Be sure to have filled out the annual Youth Medical Release form and Indiana Ministries waiver.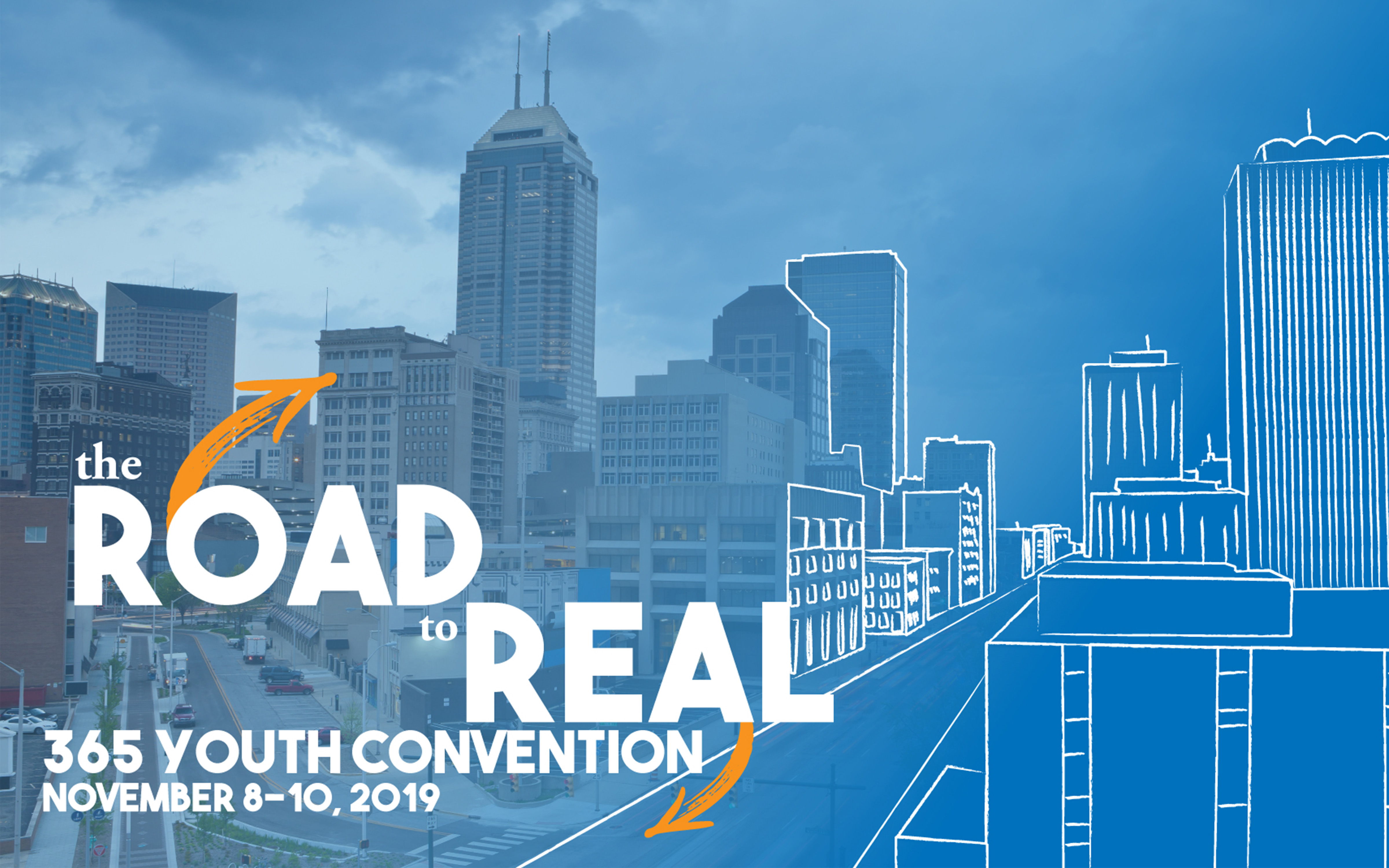 TO COMPLETE YOUR REGISTRATION, YOU MUST:
Complete the online registration form below.
Complete a Medical Release Form for the 2019/2020 school year or update a new one with changes.
Complete the Indiana Ministries waiver and attach to the online registration (can be a picture of the waiver or scanned).
Pay your $100 non-refundable deposit online, at The Box on Sunday, or mail a check with 365 in the memo to:

Church at the Crossing

ATTN: Tammy Moody

9111 Haverstick Road

Indianapolis, IN 46240
PAY ONLINE!


Any registration filled out after October 9 will be put on a waitlist. Final decisions on waitlist availability will be made by October 16.
PAYMENT & CANCELLATION INFO:


PAYMENT SCHEDULE:
Early bird (by Sept 22nd): $220

Regular Registration (by October 9th): $235

Late Registration (after October 9th): $245

Race Friend Discounted Rate (by October 9th): $100



FINANCIAL ASSISTANCE:
If you would like to apply for any financial assistance, please fill out the form here by September 22.


RACE DISCOUNT:
If a friend invited you to join their team for The Race, then we are offering a discount because we would love for you to join us for 365! Just make sure you enter your payment in the "Friend of the Race" box on the online payment page.
CANCELLATIONS:
$100 of your full payment is non-refundable. If there is a cancellation after October 16, we may not be able to offer any refunds.
QUESTIONS? CONTACT ZACH OR ABBIE!