Annual Business Meeting Information
ANNUAL BUSINESS MEETING INFORMATION
Our Annual Business Meeting will be held at the end of each service on Sunday, June 24, 2018.
At that time, we will have the opportunity to elect godly men and women to help guide the future of CATC on the Board of Elders, and to vote on the budget that will fuel the ministry of our church through the go. love. Fund.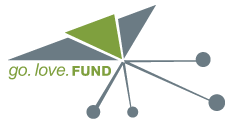 THE GO. LOVE. FUND – FUELING THE MISSION AND MINISTRY OF CHURCH AT THE CROSSING.
Our budget is about fueling our church's ministry of making disciples who make disciples. As we move into the future together, we invest our time and talents to go into all the world, making disciples and to love the Lord our God with all our heart, soul, mind and strength and to love our neighbors as ourselves.
THE FOLLOWING INFORMATION IS PROVIDED FOR YOU TO PRAYERFULLY PREPARE FOR JUNE 24:
Budget Report & Proposal
2018-2019 Elder Nominees
The ministry of the Board of Elders is to envision the future God has for Church at the Crossing and work in advance to remove any obstacles of this preferred future. Elders serve in 3-year terms and can serve 2 terms before rotating off of the Elder Board. The 15 Elders are joined by 2 non-voting elders (our Treasurer and Senior Pastor).

BETH BAXTER (new)
My husband, Robbie, and I have been attending CATC for 7 years. Robbie grew up in Ohio, while I lived in several states where my dad was a Church of God pastor. We met at Anderson University where I received a Bachelors Degree and then a Masters of Theological Studies at the School of Theology. I worked at Church of God Ministries through seminary, before moving to Texas where our first son was born. We now have 4 children, ages 8, 7, 5, and almost 3, and I have continued to stay home with them, where we home school the oldest 2. We keep pretty busy, but in my spare time I love to write, watch and play sports, travel, play board games, and spend time with family.
I currently serve as a small group leader for high school girls, enjoy the Women in the Word Bible studies, and I am the co-coordinator for our MOPS group. I was also a member of the pastoral search committee and the Youth Launch Team. Our kids have been so blessed by the ministry of the ECC, and they continue to grow and thrive in Kids! Ministry here. In fact, CATC's Youth and Kids! Ministries are what drew my husband and me here. I love the emphasis on missions as well and the way that CATC sees themselves as part of the worldwide Church. That outward focus is so inspiring!

MATT BROWN (new)
My lovely wife Janette, our 4 wonderful kids and I have been attending CATC since 1995 where we have been a part of the CROSS class, Youth Ministry, and missions committees. We have had the privilege of leading EPIC, the 5th and 6th grade ministry, for most of the last 10 years. I have been on several Jr. High mission trips to Henderson settlement as well as international trips to Paraguay, Tanzania and Village Project Africa in Kenya.
I have a long-standing passion for public education and served a term on the Lawrence Township School Board from 2012-2016.
I am the CTO of Pattern89 where I lead a team of engineers who write software to help marketers better understand what works with digital advertising. I have many interests including robotics and sports as well as a refined taste for coffee, scones (Brownscones), and t-shirts (tri-blend for the win).

NICK DEAL (new)
My wife, Ashley, and I have been married for almost 9 years. We have a daughter, Kyleigh (5) and a son, Bentley (3). I attended Anderson University and graduated in 2005 with a degree in Business Management. I am currently employed with adidas and have been there for just over 10 years. I started as a Claims/Collections Analyst, Purchasing Agent, Hot Market Coordinator and I am now a Program and Projects Coordinator.
I have attended CATC since I was born, grew up in the children's ministry, Club 56 and the Youth Group. I am now currently part of the Committed Class on Sundays. Ashley started attending CATC in 2009. She is a Stephen Minister and also helps out with the 3's/4's class on Sunday morning.
I was also previously a member of the CATC Finance Committee from 2013 to 2016. I enjoy playing most sports and I'm on the Church Softball team.
ROB SORRELL (2nd term)

HOLLI WILSON (2nd term)