UPDATED EDUCATIONAL INFORMATION FROM THE COMEBACK TEAM REGARDING THE CORONAVIRUS PANDEMIC
Dear Church at the Crossing family,
For the past few months, God had blessed us with a smooth and safe return to in-person services despite the continuing Coronavirus pandemic. Following the guidelines set forth have so far kept us safe and healthy. Our prayer is that the pandemic will soon be under control as we continue to keep up our vigilance.
The original mandate of the Comeback team was to develop guidelines for the reopening of the church facility for in-person gatherings for worship. We continue to follow the recommendations of the CDC. Currently the use of social distancing, frequent handwashing and wearing of face coverings whenever we are inside the church facility, and gathering in small groups, has been the core of keeping everyone safe from the coronavirus.
The world is now in a new stage of fighting the virus through various ways. Many of you have approached us and we want to provide you with resources so that you can make a choice for yourself. For Indiana, vaccine information is available at www.coronavirus.in.gov, and for the latest information on the virus, please visit www.cdc.gov .
For specific questions regarding your health related to the coronavirus, please consult your own personal physician. Please continue your adherence to our suggested guidelines and we will get through this with God's help.
We hope that this information will help guide you as you continue to navigate through this pandemic, and our prayer is that you stay safe and healthy.
The Comeback Team
---
Here, you can find the latest information and updates from our staff and leaders about addressing the current events related to COVID-19.


The best way to stay informed and connected is to subscribe to our email list.
SIGNUP FOR OUR WEEKLY EMAIL!
FAQ's
1. What should I bring with me?
We hope to offer coffee and refreshments at services in the future, but in the meantime, you are welcome to bring your own coffee or water with you. If you would like to support our global partners, take a look at our Comeback Kit by clicking here!
2. Will there be designated entrances to the church building?
Yes. In order to create a safe experience, at first, we are designating Doors 3 and 6 as entrances and exits for the worship space. Door 2 will be used for Kids! check-in. After you drop your children off, you can enter door 3 to attend the worship service. For youth ministry, check in will be on the patio in front of The Haverstick. Plenty of directional signage will be available. As we learn more from our preview services, these may change.
3. Will there be Kids! and Youth Programming?
Yes. As of November, Kids! and Youth programming will be available during the 11:15 AM service only.
We love our children and want to provide the safest experience possible. To accomplish this, masks or face coverings need to be worn for any person 3 years or older. If you don't have a mask, we will gladly provide a disposable one for you. Thank you for taking the steps needed to continue to offer a safe place for children to come to know and love Jesus. We will make adjustments as necessary.
4. Will there be hand sanitizing stations available?
Yes, hand sanitizing stations will be available throughout the campus.
5. What is the policy for wearing mask / face coverings on campus?
Family, you are loved and cherished members of our sacred community. We need your help! To stay safe, we strongly request that you:
wear a face covering while indoors
practice social distancing
wash/sanitize your hands
We look forward to the day when we can all gather back together face covering free. Thank you for your grace, humility, and unity during these trying and unusual days. We love you and care deeply for you.
The Center for Disease Control recommends that you should wear a cloth face cover when in public settings and when around people who do not live in your household. They also recommend keeping about six feet apart in social settings. Extra face coverings will be available at the Welcome Center.
6. Will online streaming still be available?
Yes. We will continue to stream Thursdays at 7:07 PM and Sundays at 9:30 AM and 11 AM. The service will also be available on-demand for your convenience to play.
*As we continue to monitor this season, recommendations and requests are subject to change.
Latest Updates for Church at the Crossing Regarding Covid-19
Church at the Crossing is currently holding all services online. Check back here for regular updates.
If you would like to join our mailing list, please do so here.
If you have questions about these updates, please email the Comeback Team.


STAY CONNECTED
Want to join our list to receive emails and/or texts for current updates and resources during this time? Make sure your information is part of the Fellowship One directory.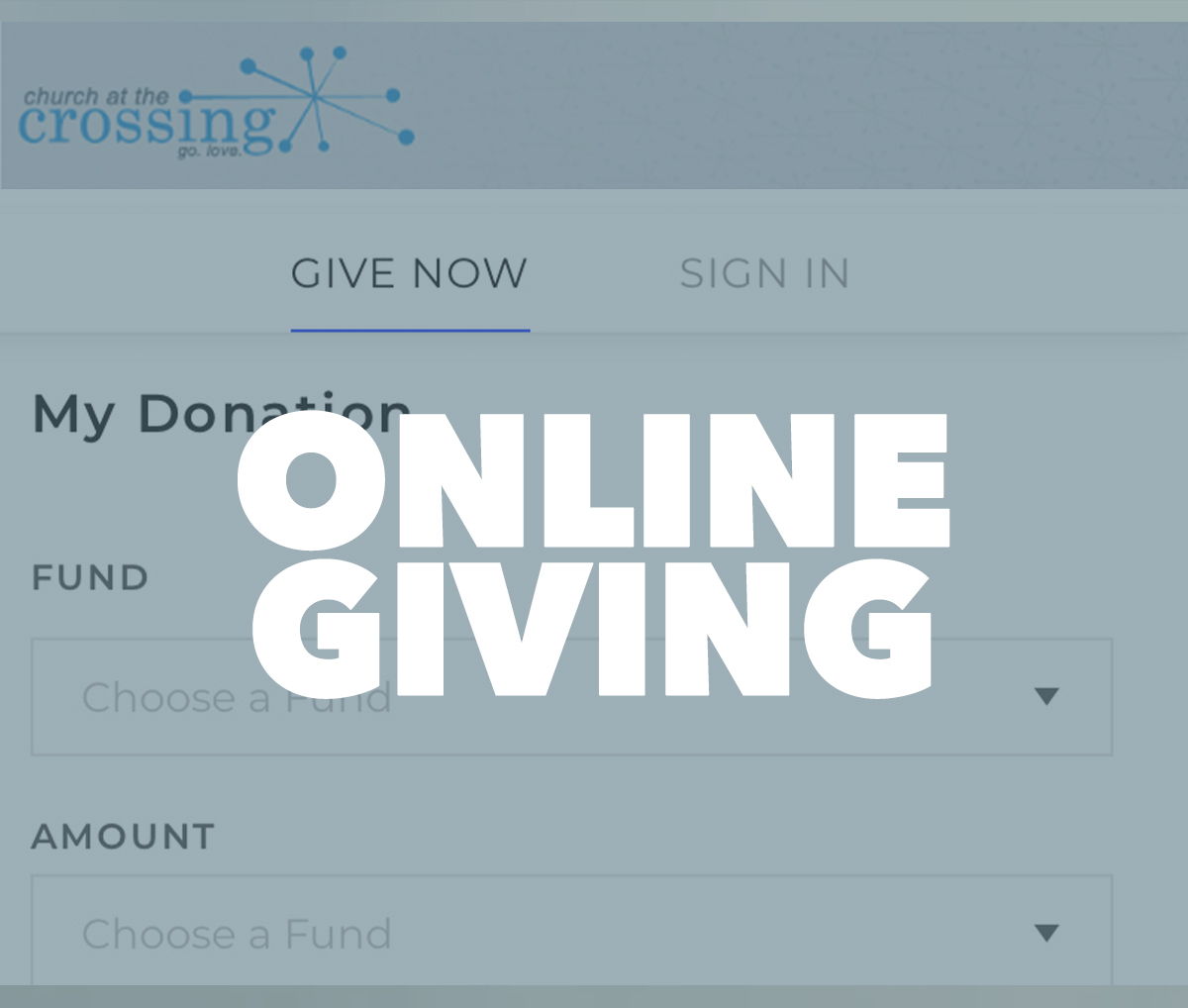 Giving online is an easy, simple and secure way to give. You can make a one-time donation or set up your account to use your checking account, debit card, or credit card as a recurring donation.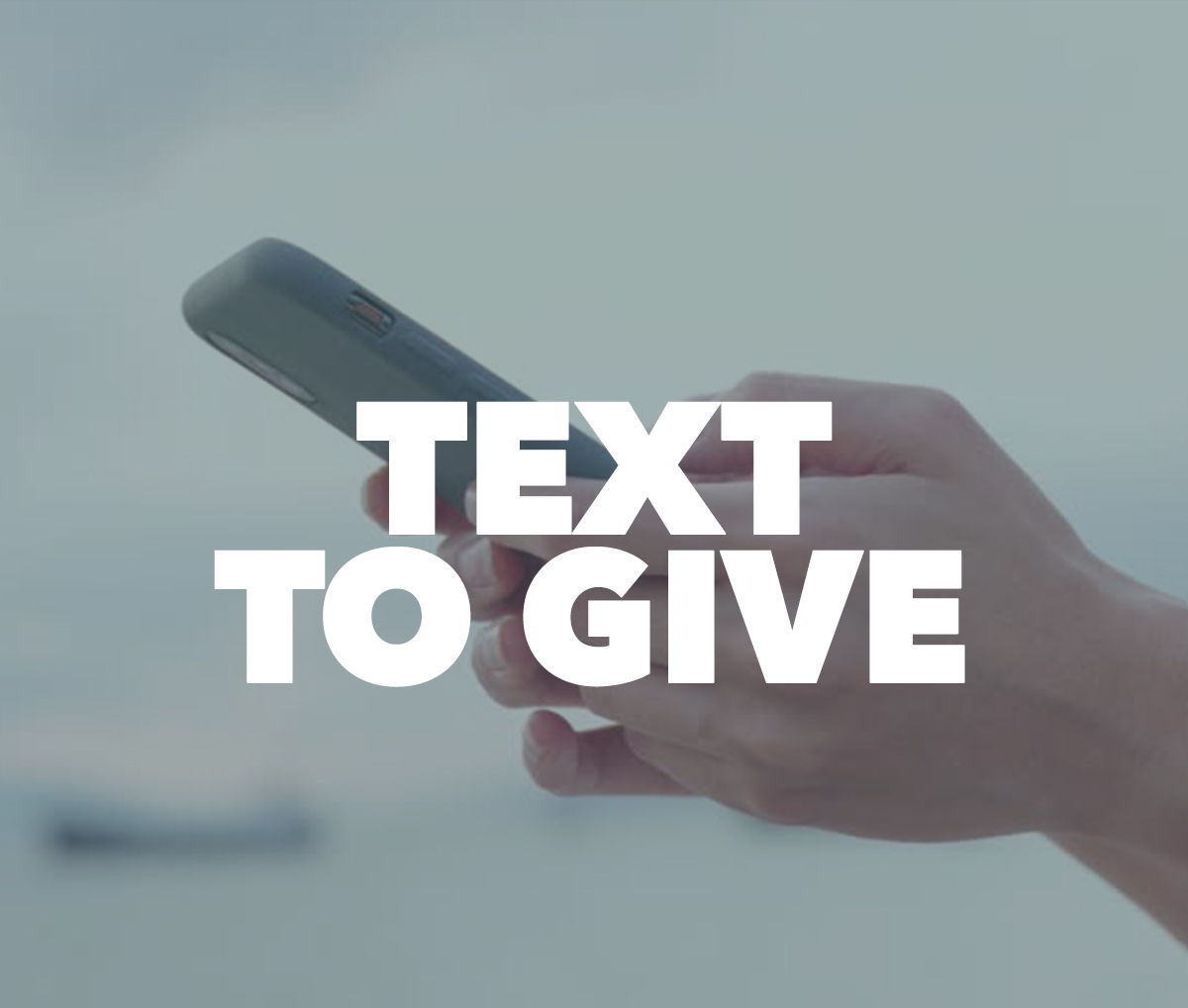 Text "GoLove" to 317.689.1116. The first time you use Text to Give, you will set up your online account. You will receive prompts that walk you through this process. You will then reply with your gift amount.