When you arrive, come in Door #2, which leads you right into our amazing Kids! Lobby. You'll see a sign welcoming new families, and that's where a cheerful greeter will help you get your kids registered and checked in. Then we'll escort you and your kids to their classes so you can meet their small group leaders.
All of our Kids! Ministry workers have current background checks and have completed a 4-step process for safety and security. Don't forget to grab a welcome gift bags for each of your kids!
The next time you come to CATC, your kids' information will be in our system and you can go directly to a kiosk for quick check-in.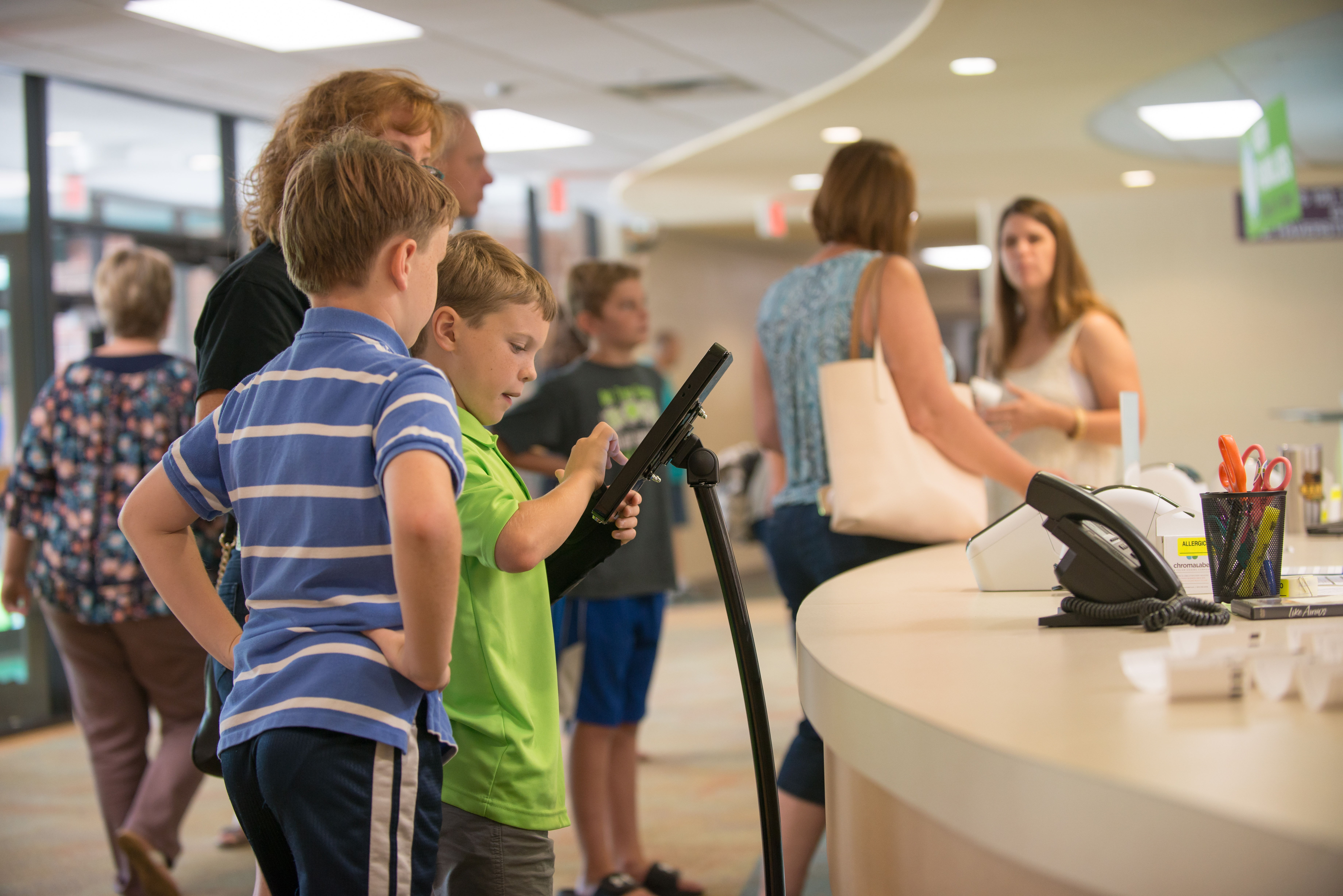 What does the check-in process look like?
In our check-in process, each child gets 3 check-in tags printed - 1 to wear, 1 to place on the check-in book at the classroom, and 1 parent pick-up tag.
No one can pick up your child without this tag.