Did you know?
Indianapolis ranks as one of the worst cities in the nations for food deserts. An estimated 200,000 residents live in a food desert, and CATC's long-time partner, Shepherd Community Center, serves a zip code that is greatly impacted by this.
What are food deserts?
Food deserts are defined as communities without access to fresh fruit, vegetables, and other healthful whole foods, usually found in impoverished areas. This is largely due to a lack of grocery stores, farmers' markets, and healthy food providers.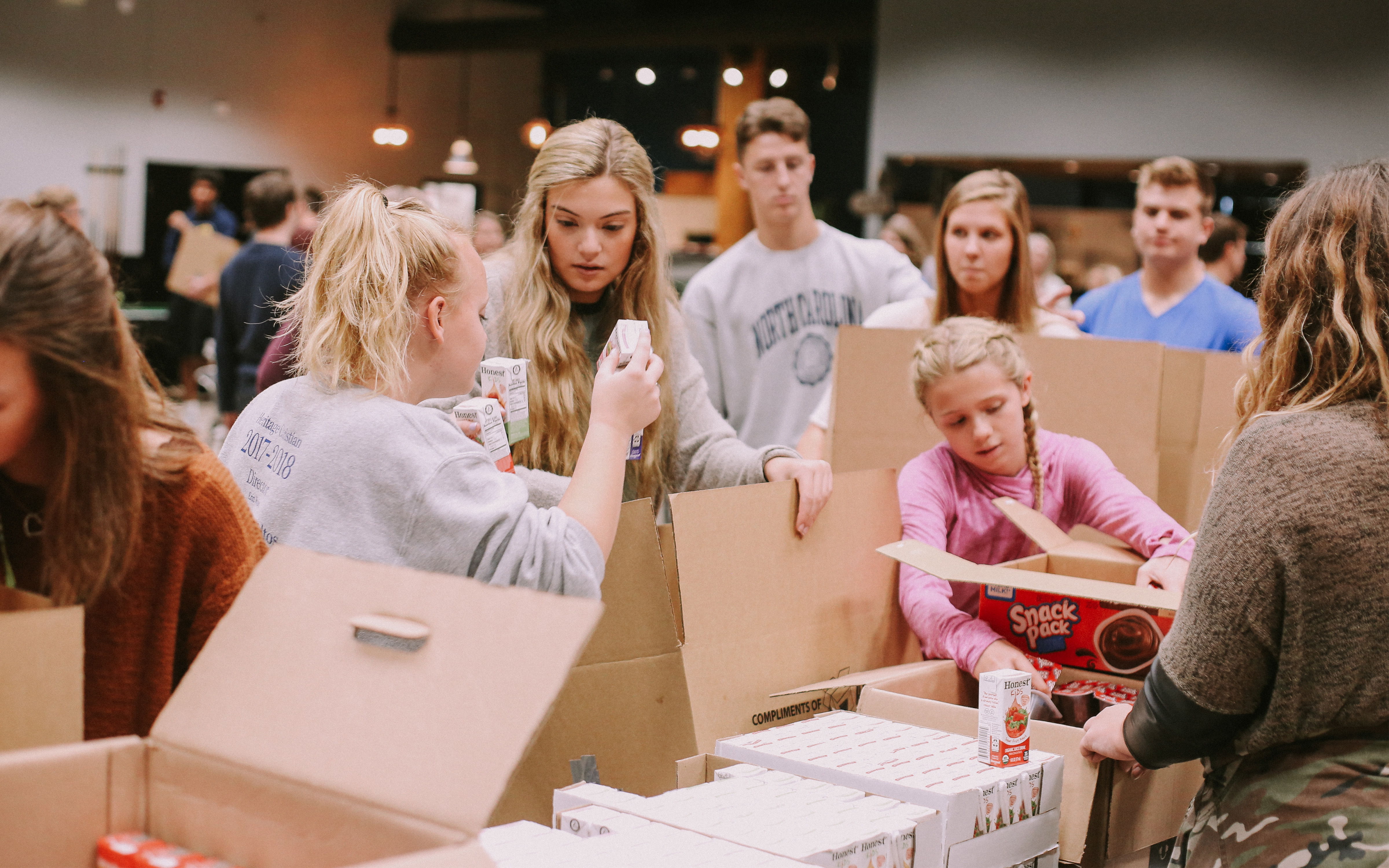 ONE MORE WAY TO CONNECT. ONE LESS HUNGRY KID.
Bring your whole family and all your friends to get hands on to provide food for kids.
Many of the kids in Shepherd Community Center's area rely on school for all their meals, and so fall break can be a difficult time for them. We are supporting Shepherd by packing food totes for 300 of these kids to provide 3 meals a day during fall break.
This is an event for all ages, intentionally made for us to be able to join together as a whole community. Bounce houses and food trucks will be there, as well as opportunities to pack totes. Connect with other people in this community. Help provide food for kids who need it.