AS THEY BEGIN TO DISCOVER THEIR OWN WAY IN THE WORLD, HIGH SCHOOLERS NEED PARENTS AND THE CHURCH TO MOBILIZE THEIR POTENTIAL BY INVITING THEM TO PARTICIPATE IN SOMETHING SIGNIFICANT.

You are probably watching your high schooler begin to notice their own strengths and weakness, as they also question their place in the world as they set their sights toward the future. As a parent, you may be frustrated at times with their quest for independence. That's why we want to connect you with small group leaders who are committed to journeying with your high schooler, and may get a little different glimpse into your high schooler's world.
Together, we can better love, support, influence and prepare to launch your youth toward a lifelong journey with Jesus. Here's what we do every week with that goal in mind...
SUNDAYS
9:30AM - Two Options
1. Go to "big church." They can sit with their friends in the front row, or with family. One thing we know for sure is that youth who have felt a part of the larger church—not just the youth group—are less likely to walk away from faith after they graduate. So, making worship a priority is a BIG deal.
2. Be a Kids! Influencer No matter how old we are, we need people who are older than us pouring into us, people our age to journey with us, and people younger than us who we are investing in. When your youth signs up to serve twice a month with Kids! Ministry, they grow as they get to put their faith into action and kids benefit from their loving example.
11:00AM in The Haverstick
Because small groups are so important to faith development in this phase of life, we will spend the majority of our time together every week creating space for high schoolers to ask questions, grow deeper, explore their faith, and connect relationally in the context of a small group. We will also have time to worship, have fun, and discover biblical truth in a large group setting.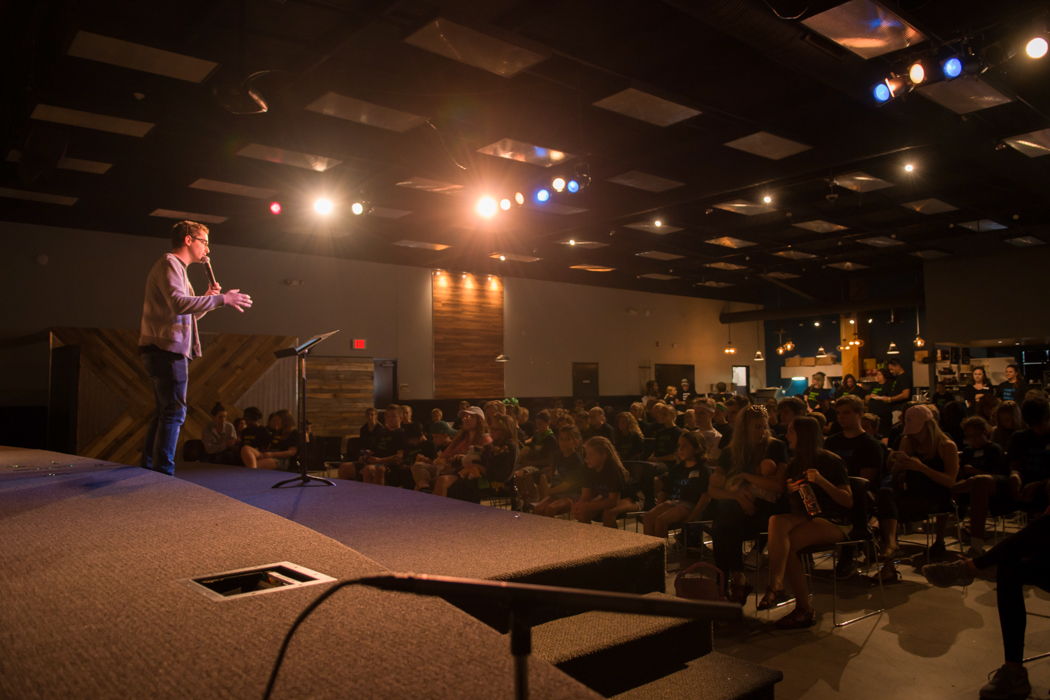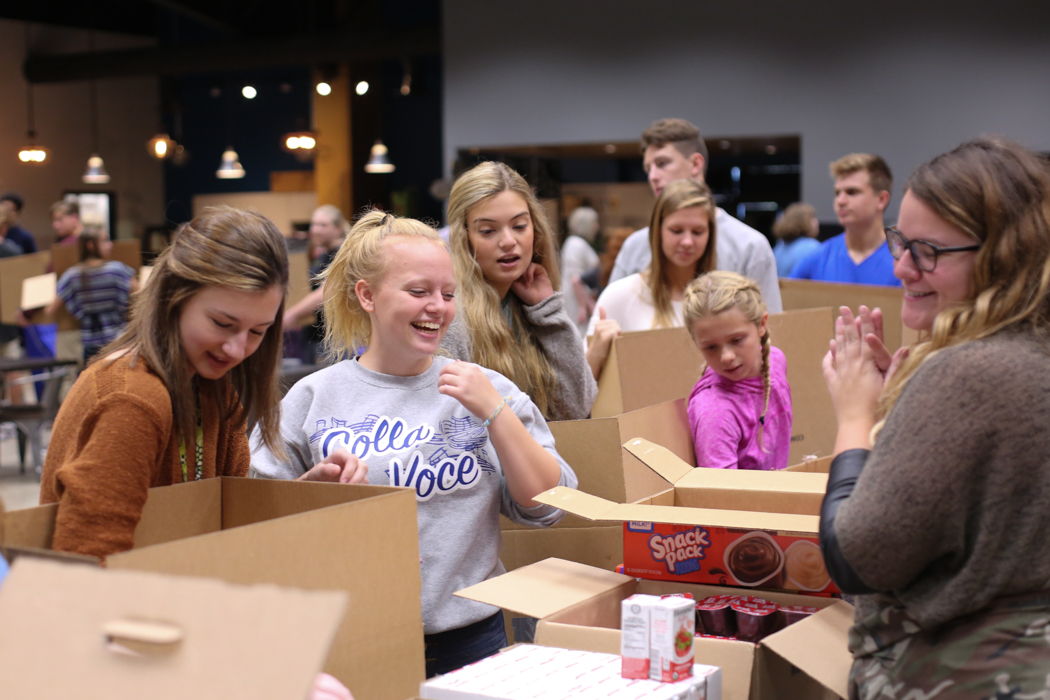 SERVE
In addition to being a part of a small group on Sunday mornings, we want every high schooler to be empowered to serve from their passions and gifts on a regular basis.
Serve opportunities include: High School Lead Team, Kids! Influencers, Middle School Small Group Leaders, Youth Worship Team, Shepherd Community Center Mentors. Contact Abbie to learn more about the current open opportunities.
MILESTONES
Milestones are one-time events that help solidify the identity of our youth in the church and the church in our youth.
In the effort to help families mark significant spiritual moments along the way, we will be celebrating the following milestone moments with our high schoolers in the months ahead:
9th Grade Milestone: Handing Over the Keys

10th Grade Milestone: Marking the Moments (Sr High Ski Retreat)

11th Grade Milestone: Passing the Baton (Jr/Sr Camping Trip)

12th Grade Milestone: Leaving a Legacy (Senior Sunday)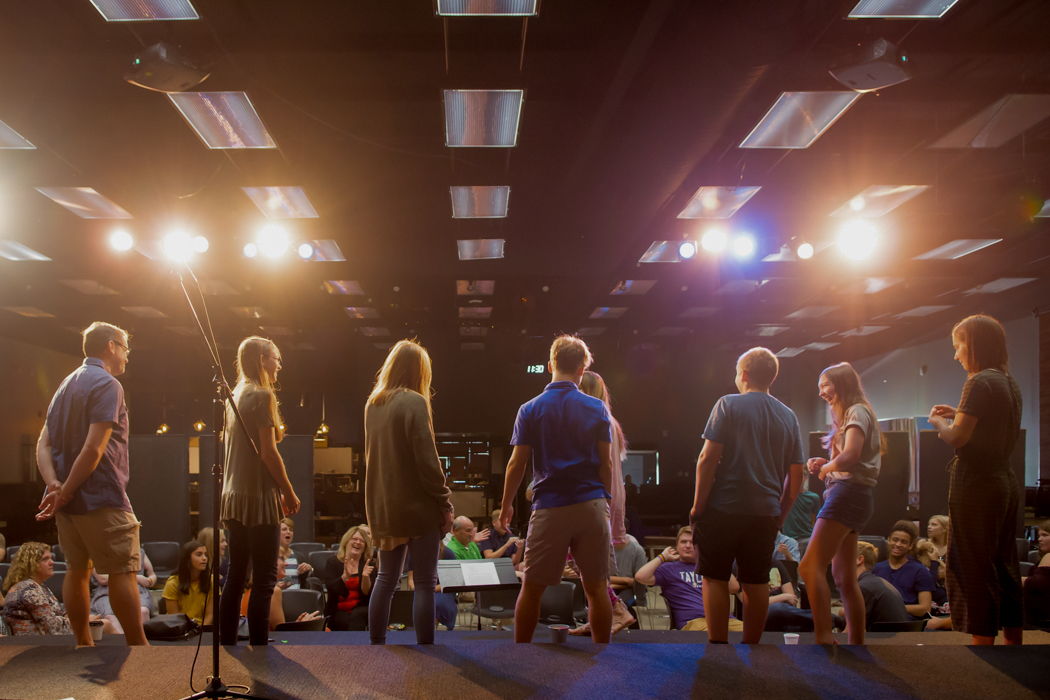 At any point along the way...
Salvation - While opportunities are given along the way for youth to make a decision to follow Christ, we know that God works uniquely in each of our stories. We want to celebrate with youth who have made a commitment and give them a place to share their story.
Baptism - Youth who have made a decision to follow Jesus are encouraged to take the next step by being baptized as an outward expression of the inner work that Christ is doing in their lives. Baptism classes & services are offered quarterly.
MATCHING SCHOLARSHIP
PROGRAM
Attending a Christian college is expensive, but Church at the Crossing is committed to helping our students! Because of the generous donations of friends and family at Church at the Crossing, the Matching Scholarship Fund provides dollars for full-time undergraduate students to attend Anderson University, Indiana Wesleyan University, or Taylor University.