Luke 2:52 tells us that Jesus grew academically, physically, spiritually, and relationally. We call our ministry to elementary Kids 252, because we want them to grow like Jesus did!
What elementary kids need more than anything else is for parents and the church to engage their interests! It's time for wonder and discovery!
All kids need to know they are safe, they belong, they are known, and they are loved. These core values share a foundation of knowing God's Word, building relationships with God's family, and having FUN! By the time kids move on to middle school we want them to really know these three things:
WISDOM: I need to make the right choice (to follow Jesus!)

FAITH: I can trust God no matter what.

FRIENDSHIP: I need to treat others the way I want to be treated.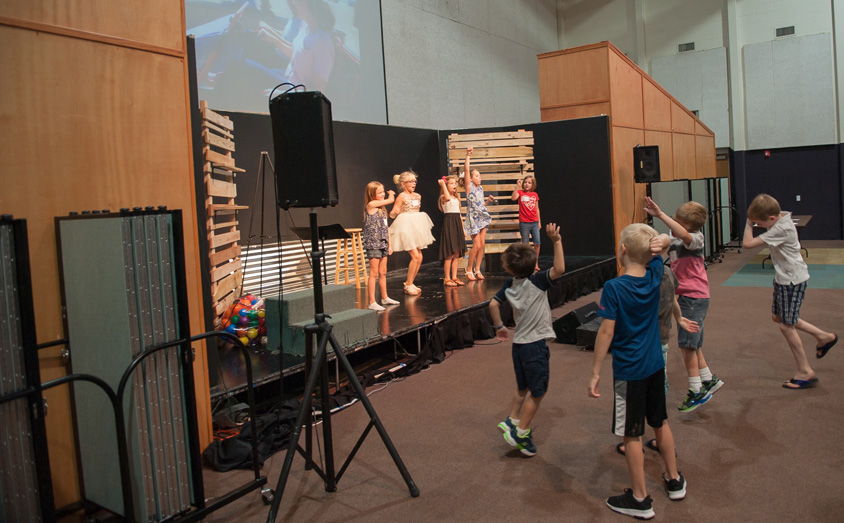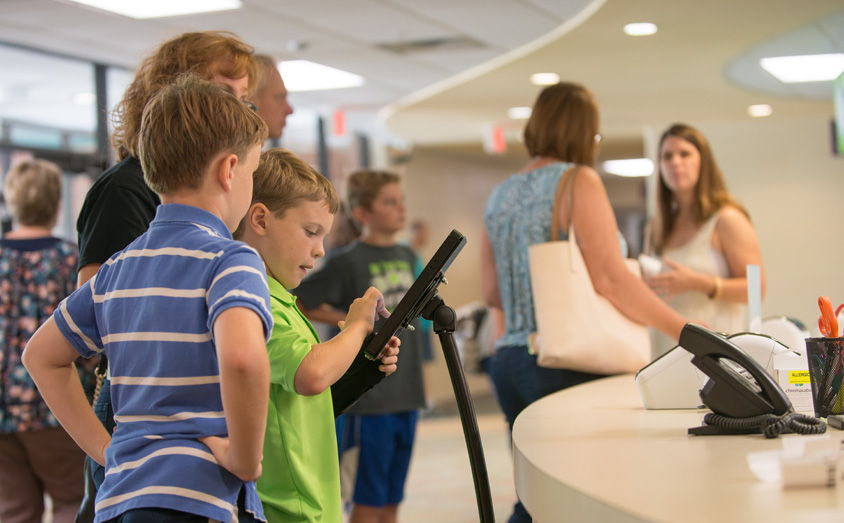 SAFETY & SECURITY
Keeping our kids safe while they are in our space is a high priority for Kids! Ministry. All influencers have background checks and safety training. We provide secure check-in and pick-up through matching name tags, and no one without a pick-up tag is allowed to take children out of their room.
SUNDAYS & MIDWEEK
Meeting together, in a community of people going through the same phase of life, is a critical part of church life at Church at the Crossing. In both Sunday and midweek, each small group has an intentional time of biblical teaching, relationship building, prayer and FUN! The weekly large group experience gives an opportunity for all kids to worship together and learn in a FUN environment. Each month, kids are encouraged to memorize Scripture, with encouragement coming both on Sunday mornings and during the midweek times.
Sundays at 9:45 AM & 11:15 AM

Thursdays at 7:07 PM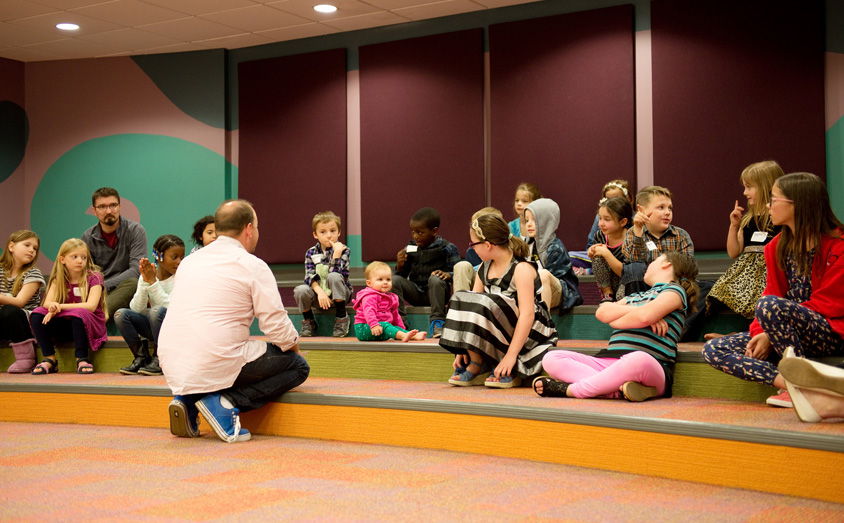 MILESTONES
Milestones are one-time events that help solidify the identity of our kids in the church and the church in our kids.
We celebrate each of the following milestones with our families and elementary kids:
Salvation
It's a fact that kids who accept Christ at a young age tend to be lifelong disciples.
Opportunities are given often for kids to make their own decision to make Jesus the Lord of their lives.
Believer's Baptism
Kids who have made and can articulate a confession of faith are encouraged to take the next step of following Jesus in baptism.
Believer's baptism is an outward expression of an inward decision.
Baptism services take place in the main worship services for kids through adults.
Promotion
Elementary kids move to their next grade-level small group on August 11.