Thursday Night...One More Opportunity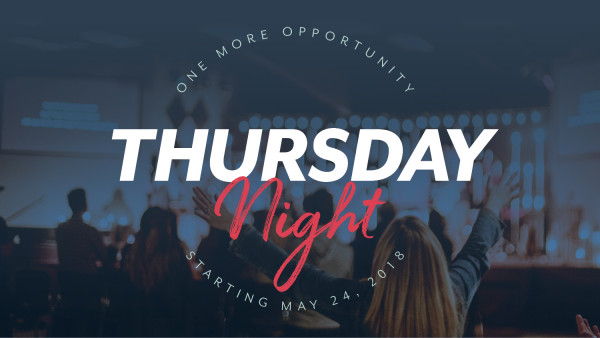 THURSDAY NIGHT...ONE MORE OPPORTUNITY
This summer, we're creating one more opportunity to worship and experience God together.
It's a perfect way to end your week well - renewed and ready for a weekend full of family plans and travel. Or perhaps you are simply ready to discover a new rhythm of worship in your life. Whatever the case may be, we hope to see you on Thursday!
50-minute service

Same teaching as Sunday

Casual worship set

Childcare for babies - PreK

The Haverstick coffee bar open until 7 p.m.

THURSDAY NIGHTS - starting May 24 7:07 p.m.
The Haverstick