Update #2 from the Lebanon Team
UPDATE #2 FROM THE LEBANON TEAM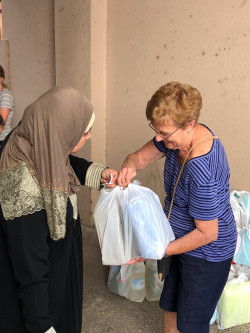 In the Middle East, community is valued more highly than almost anything else. Even in Lebanese refugee camps, displaced Syrians live together as one, sharing resources and relying on each other for comfort and support.
The CATC group traveling through Lebanon has been a grateful recipient of this community-centered hospitality since arriving in Beirut. Pastor Nabil's friends have graciously offered their time as the group's drivers during their stay, and the Arab Baptist Theological Seminary has opened its doors and offered beds, food, and even laundry services. Heart for Lebanon and the Church of God in Lebanon and Syria have also warmly welcomed CATC, allowing the group to worship and serve alongside them. Even the Syrian refugees have been incredibly hospitable, inviting the group in and offering them coffee, a gesture of friendship in Middle Eastern culture.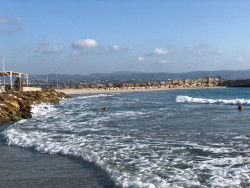 The CATC group has also grown in community together during their time in Lebanon. The trip has allowed people from different generations, backgrounds, and church services to meet and form new friendships. Whether it's been through serving the refugees, visiting the Biblical cities of Sidon and Tyre, swimming together in the Mediterranean Sea, or simply sharing a meal, the CATC group has been given countless opportunities to laugh together, cry together, and enjoy the fellowship of believers.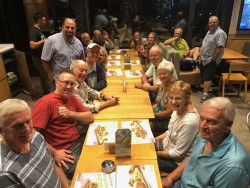 The group hopes to bring this strong sense of community back to CATC when they return next week, an opportune time given the church's renewed focus on small groups and discipleship. They've learned that community is much more than the people who live near you - it's the people you share your life with and call on when life gets rough. Please pray that God will open doors for the Lebanon group to share and apply this wisdom to our congregation when they return, and also pray that God will be with them during the remainder of their trip.
"Two are better than one, because they have a good return for their work: If one falls down, his friend can help him up." Ecclesiastes 4:9-10(a) NIV