Update from the Lebanon Team
Update from the Lebanon Team
"For I was hungry and you gave me something to eat, I was thirsty and you gave me something to drink, I was a stranger and you invited me in." -- Matthew 25:35 NIV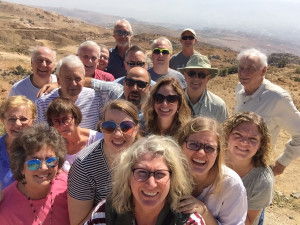 Over the last four days, a group of 19 from CATC has witnessed this scripture in action in Pastor Nabil's home country of Lebanon. The group, led by Nabil, is spending nine days learning about and serving with Heart for Lebanon, an organization dedicated to helping displaced refugees.
The trip to Lebanon has challenged the CATC group in countless ways. They've seen the "least of these" in real life - Syrian refugees living in crowded tents while waiting for the day war will end and they can return home. They've seen children playing in the rocky roads of the refugee camps, a stark contrast between the innocence of childhood and the reality of war. And they've seen a woman break into tears while discussing the terror that comes with fleeing a war and fearing for her life.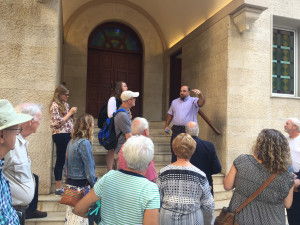 The CATC group has also been humbled by what they've experienced in Lebanon. Refugees have opened their homes to them, children have given them high fives, and the woman who cried allowed them to pray for her life, safety, and peace. The group has also been encouraged by the kingdom work of Heart for Lebanon, which strives to serve refugees' physical, emotional, and spiritual needs.
In addition to providing food, Heart for Lebanon regularly meets with the refugees in their homes, building relationships that will hopefully lead them to Christ. In the same way, the group has been searching for CATC's role in helping build those relationships and meeting the needs brought on by the refugee crisis in Lebanon. This has been a trip dedicated to finding CATC's place in these efforts, so please continue to pray for the group as God moves through and in them and our church.