COME HANG OUT AT VBS!
July 12 - July 16
PRESS PLAY: VIRTUAL VBS!
---
It's time to Press Play! Join Kids! at the crossing for our FREE VBS! We will be offering this both IN- PERSON or Virtual summer experience for kids ages 3 to 4th grade! It's happening July 12-16, 9:00 AM-11:30 AM, at Church at the crossing.
Have you ever wondered how God sees you? Thinks about you? Feels about you? Get ready to find out as we discover CONFIDENCE: Learning to see yourself the way God sees you.
Each day of Press Play, we will encounter new friends, amazing worship, fun activities & games, and incredible truths from the Bible. Register through the link below to get in the mix and join the party!
We are also looking for adult leaders! Join one of our teams: Crew leaders, snacks, hospitality, registration, and more. You can choose to work behind the scenes, or, work directly with our kids as they experience Jesus, some for the first time! You'll see a link below for leader registration.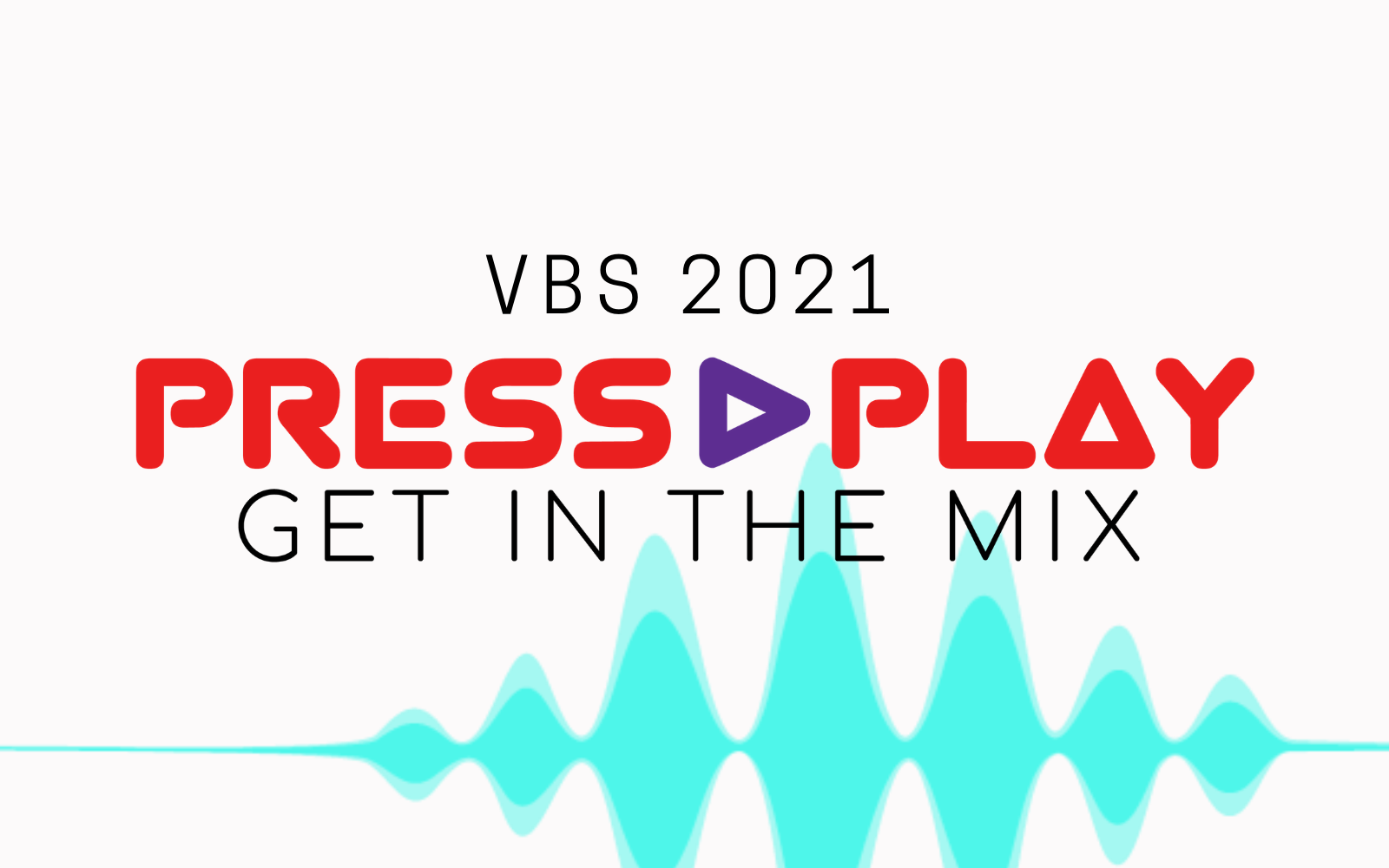 GET REGISTERED!
Come join us this summer for VBS 2021 as we 'Press Play' July 12-16! To accommodate all families, we will be offering both an in-person VBS from 9 AM to 11:30 AM and online VBS in the evenings. You can use the sign up links below for in-person or online.
VOULENTEER!
This year's VBS will needs LOTS of help! Both adults and youth, 5th grade and above are welcomed to register! Join us July 12-16 9 AM to 11:30 AM for some fun and the opportunity to change and enrich lives for Jesus!